Unpub 5 – A follow up
We're back from Unpub 5 and we played a lot of interesting games. I want to talk about those games and about the convention and why you should consider Unpub in 2016, whether you're a publisher, established designer, budding designer, or player.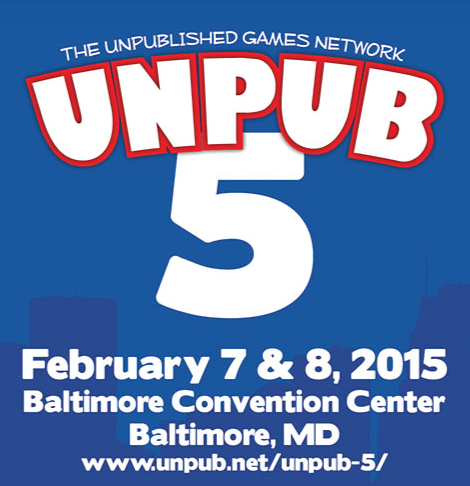 Unpub 5 was our first time to an official Unpub event outside of a mini-Unpub at a separate convention. It took place at the Baltimore Convention Center February 6th through the 8th. The first day was for VIP Playtesters, sponsors, and game designers. The other days were for everyone to attend and playtest games. For regular attendees who want to play games, there is no cost for getting into the convention. For the designers, there is a table fee, but from my understanding, this is a very reasonable price.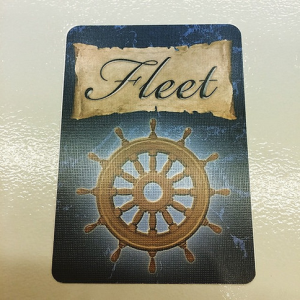 The first game was Fleet: Wharfside, a new game in the Fleet universe where players are trying to fulfill contracts by collecting specific kinds of fish for each one. A contract gives you an ability while you haven't completed it, but you can only have three at the same time, so balancing the powers and getting the points is an interesting challenge. I really enjoyed the game.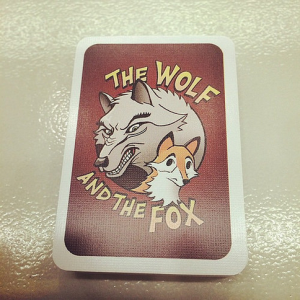 Another game from the guys behind Fleet is The Wolf and The Fox, a set collection type of game based on the children's story. The gameplay is simple with players selecting dice, choosing which animal to move that many spaces, and collecting the cards from that space. Cards may be a one round scorer or may stay around and be worth points throughout the game or at the end of the game. While simple and cute, it was still a fun game and there were times where making a decision between two movement options wasn't easy.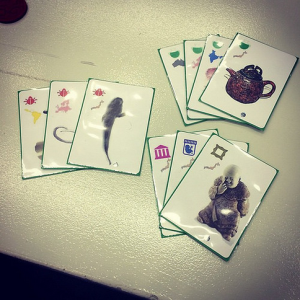 Curiosities is a double-suited set collection game from Cardboard Edison. You purchase cards throughout the game and score sets, but at the end of the game, you can rearrange your sets to be worth the most points. It's a very clever system and the game was a lot of fun. The end game still needs to be worked on, but Chris is aware of that already.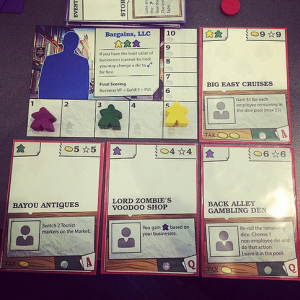 Big Easy Business is a game about being an entrepreneur in New Orleans and collecting money and customers to benefit you the most at key times. While the game has little art at this point, the game play was solid. I enjoyed the way players get their actions from dice, but can pay a money to set a die they've selected to any value, leading to many options on each turn. Despite these options, the game never felt like it was dragging on. Scott Almes has been making great game after great game, and I can't wait to see what he has next.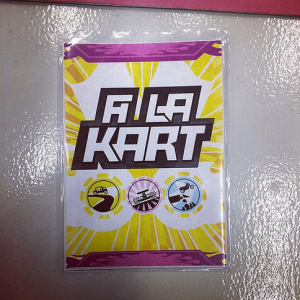 A La Kart is a food based racing game with more puns than you can shake a breadstick at. (I had to). Players go across a number of tracks made up of a few cards and are trying to collect food based sets and avoid hazards and other issues in the road. The game was simple, but I enjoyed it. I can't wait to see how Daniel Solis tightens the abilities up.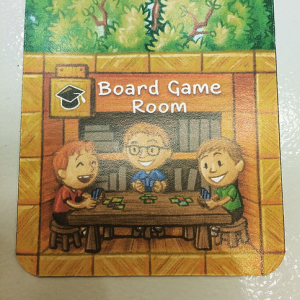 The Best Treehouse Ever is a reverse pyramid building game from Green Couch Games where players are constructing giant treehouses and scoring points for each type. The game is very simple and I could see young kids playing this game. However, there's still enough strategy and choices to keep the game interesting for adults.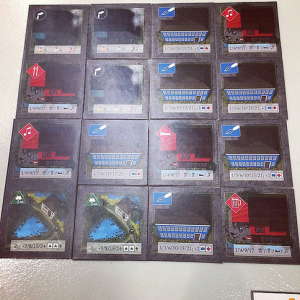 Finally, Between Two Cities is a game designed by Ben Rosset and Matthew O'Malley. The game has each player working on two cities, but only getting the points for the lower of the two scores. Players must work together, but still watch out for themselves in this quick city building game. I really enjoyed it and will be one of the first backers when it goes up on Kickstarter later this month.
So, now that I've talked about all kinds of games, why should you look into attending next year?
As a player, it's a great opportunity to see meet game designers, check out games that haven't been published, and give feedback to the designers. Giving honest feedback is one of the best things that comes out of Unpub, but getting to play a game months before it's released is usually fun too.
As a new designer, it's an opportunity to bounce ideas off of players and more veteran designers, working with them to tighten up your game and make it more solid and more fun. Getting feedback from people who don't know you is critical to game design, because as much as your friends tell you your game is good, honest feedback isn't something friends may want to provide. More opinions, whether good or bad, will help your designs be better games.
Veteran designers are a wonderful resource for the new designers for advice, pointers, and sometimes panels. Designers can sometimes suggest things that wouldn't cross a player's mind, or can help you unstick a stuck idea.
Publishers shouldn't see this as a convention, but as a  smorgasbord of games and ideas. Seeing new games by new and old designers alike is a great way to keep up with current trends and maybe even sign the next big hit!
Unpub was an amazing time. We got to play a lot of games, give lots of great feedback, and I can't wait for next year. I'm hoping to even have a game to show off of my own!