March plans
There's a lot going on next month, so I figure I should have some kind of announcement as to what's actually going on to help everyone (including me) keep track. There are going to be the regular demos, but we also have some other fun things planned.
---
First a piece of bad news. The wargamers are a large part of the business that Wally gets at Gamers Haven, and they require a lot of table space, some of which is used by my demos. For now, we're putting the demos on hiatus at Gamers Haven while Wally considers a better time for the game demos to continue.
---
March 3rd, 1-5 PM in Mentor, OH
Great Lakes Game Emporium does open board gaming on Sundays, and I'd like to participate, so I'll just bring some games from my collection and play with everyone else. I'm happy teaching or learning games, as long as I get to play. Have anything you'd like to play in particular? Let me know.
---
March 10th, 1-4 PM in Mentor, OH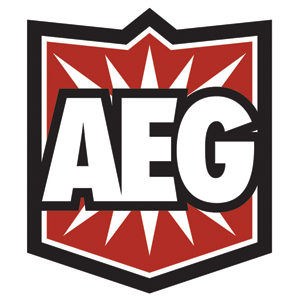 Visit Great Lakes Game Emporium and learn to play Thunderstone: Advance, a fantasy based deck building game where the players collect and command various adventurers, equipment, and spells in order to defeat the monsters in the dungeon. You can also check out some of the great games in the Tempest series, such as Courtier and Love Letter.
---
March 12th and 14th, 6-9 PM in Mentor, OH


While Great Lakes Game Emporium isn't hosting any of the official Fantasy Flight Games regional events, they're planning to run regular tournaments of Android: Netrunner. I really love this game and will be teaching it there from 6 to 9 PM on both the 12th and 14th of March. I'll have starter decks with me and will explain how the game works. We had fun the last time I taught the game, let's see if we can't get more people for these nights.
---
March 22nd – 24th in Boston, MA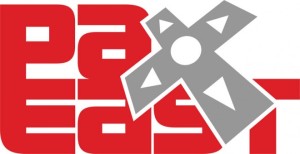 Geek-Craft is going to PAX East! I'll be volunteering for Mayfair games and helping to show off some of their great new games, like Zen Garden. Of course, I'm excited to see all of the video games as much as the board games at this convention. If you know of anything you'd like to see, let me know and I'll try to get some pictures of it.
---
March 30th, 1-5 PM in Mentor, OH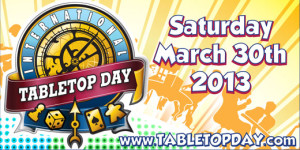 Geek & Sundry has started a new tradition of doing an International TableTop Day to celebrate the anniversary of TableTop, and I'm on board. Asmodee, Days of Wonder, Mayfair Games, Steve Jackson Games, and Wizards of the Coast are all supporting the effort, so we'll be doing a game day at Great Lakes Game Emporium focusing on their games. We'll have some wonderful games, like 7 Wonders, Ticket to Ride, Settlers of Catan, Munchkin, and Guillotine! If you haven't played any of these, don't worry, there'll be a few people there to teach games. Have another game you'd rather play? Bring it along!
---
To recap, that's four demo days, a day of playing games, a convention, and a wide variety of games to enjoy!