Always busy
Sorry that it's been quiet as of late. Been busy with lots of events and planning, as well as an auction. Read on to learn more about what I've been up to.


Netrunner has been getting more and more players in my area, but we're always looking for more. Every Thursday will be Netrunner Night at Great Lakes Game Emporium. From 7 to 10 PM, you can come to the store and learn to play or bring your decks and refine them. There's never a cost for any learning or playing on Thursday nights and everyone is welcome.
We'll also be running a tournament for players on Sunday, October 6th. Entry will be $5 and all fees will be used as prize money back to the winners. The number of winners will be determined by the number of players.

I've really gotten into Star Trek Attack Wing lately and have pushed for Great Lakes Game Emporium to get the Organized Play kit. Despite the fact that they can't get some ships, they've managed to get the kit. The twelve participants will each get an Elite Attack Die and a Nor Class Orbital Space Station token. The top player and best sportsman will each go home with a D'Kora class Ferengi Marauder. Come boldly go where no one has gone before!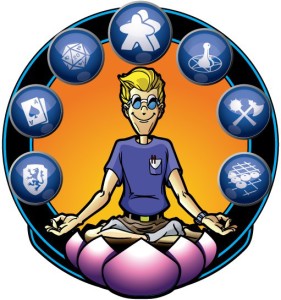 Finally, I'm trying to get some balance into my gaming life, and this means getting rid of some games. I'm running an auction through the September 27th. If you see something on my trade list you'd like to make a bid on, I'm happy to add it to the auction as well. Check it out with only a few days to go.