Gaming in 2021 – Week 5: The Worst Evils
This week we look at some of the biggest baddies of them all. Dinosaurs, Cthulhu, and games for your phone.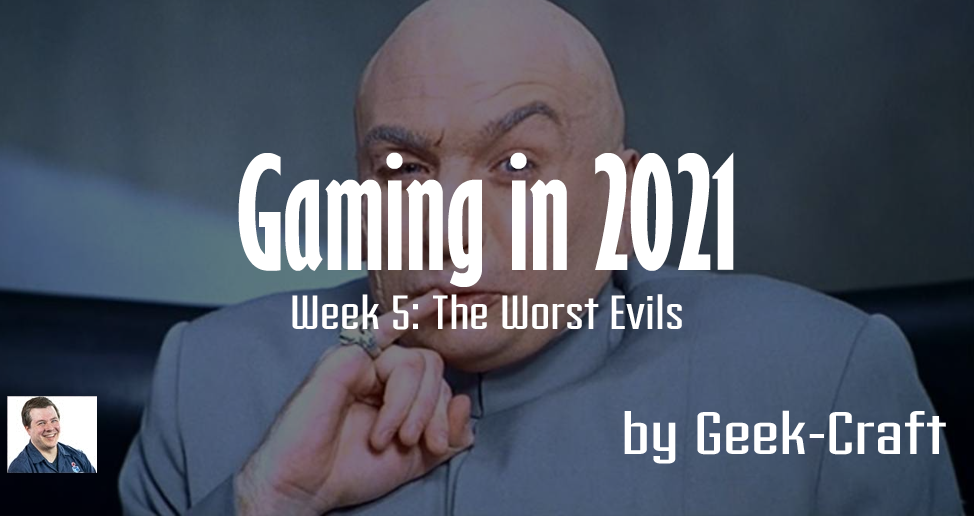 This article references the time between January 25th and January 31st, 2021.
Plays
A slower week for plays. I saw a lot of friends posting on social media about Canvas. The local Gaming Goat had a copy available, so I picked it up. It's simple and relatively abstract, but it's an easy enough game to get. I do want to see it with more than 2 players just to see more art cards get to the table.
Acquisitions
It's been a decently busy week for new games entering the house. First was APEX, which is a dinosaur deck-building game. It's got a lot of positive talk on the solo side of BGG, so I backed it on Kickstarter. It arrived this week. I also got a review copy of Cthulhu Wars Duel – All the fun of Cthulhu Wars designed for two players, but with cardboard standees which lowers the cost quite a bit when compared to regular Cthulhu Wars. Finally, I saw someone on Facebook selling their all in pledge for Kingdom Rush: Rift in Time. It's also gotten decent solo reviews, seems puzzly and difficult, and generally seems like a game I would enjoy. It's based on a tower defense app, which is a kind of video game I enjoy as well.
Other
I've finished Horizon Zero Dawn and gotten my platinum trophy for it. I've gone back to Assassin's Creed Syndicate – I'm a huge fan of the series and want to catch up so I don't miss anything in the story. I know it's convoluted and confusing, but I enjoy the gameplay. I've also been playing Cyber Shadow on my Switch and really enjoying it.