A Year Of Gaming – Week 10: Words Words Words
Word games are some of my favorite games because I am a word nerd. This week saw a few wordy games. Just remember your dictionary!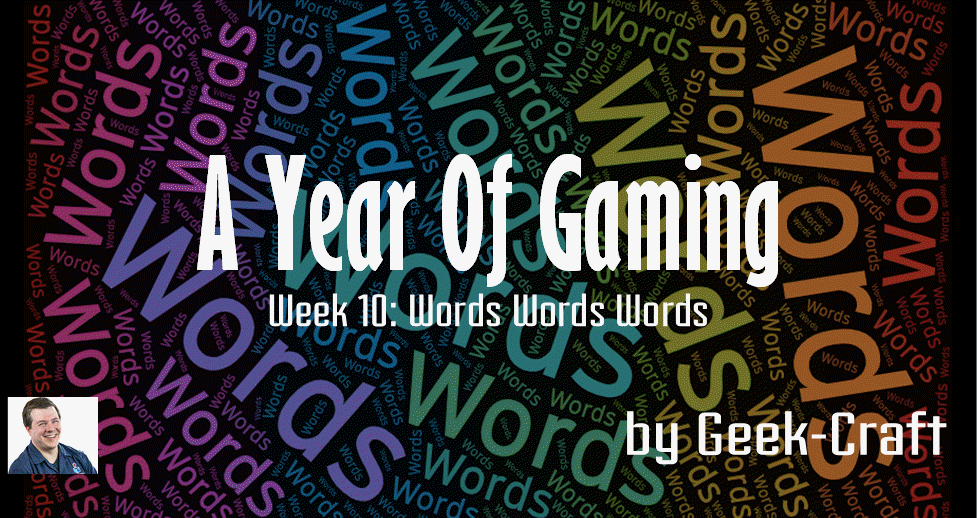 This article references the time between March 2nd and March 8th, 2020.
Plays
With illnesses going around – thankfully colds and such, nothing more serious – it's been tough to get folks together to play games. Monday was the only day I played last week, but we got in some fun titles. Codenames: Duet is the best form of Codenames in my opinion, and I love the stresses and challenges built into the game. I think the original is solid, but Duet just makes it that much better. It also works really well for two players. On Tour hit table again, and despite doing decently well, I lost again. I do like this one a lot, and I wonder how the reprint and Europe versions will do. Paperback is always a favorite that offers quick, fulfilling spelling game play without the concern around a list of two letter words. Wordsy also got played, and I really enjoy how thinky but quick this spelling game is. If you're not already familiar with the game, you can play along with the Wordsy Twitter Bot. However, it seems to have been down for a while at the time of this post.
Acquisitions
Nothing added to the board game collection this week, but given the health and being busy, I think that makes sense. I did put together a game I'm helping playtest, but I can't talk about that one just yet.
Events
More gaming on Mondays. Immortals Inc. has asked me to run an event for Boss Monster. If you're interested in participating, please let me know.