A Year Of Gaming – Week 20: Shooting And Root-ing
Digital bullet dodging and abstract thinking combined with cute but mean animals and monsters. A little bit of everything this week.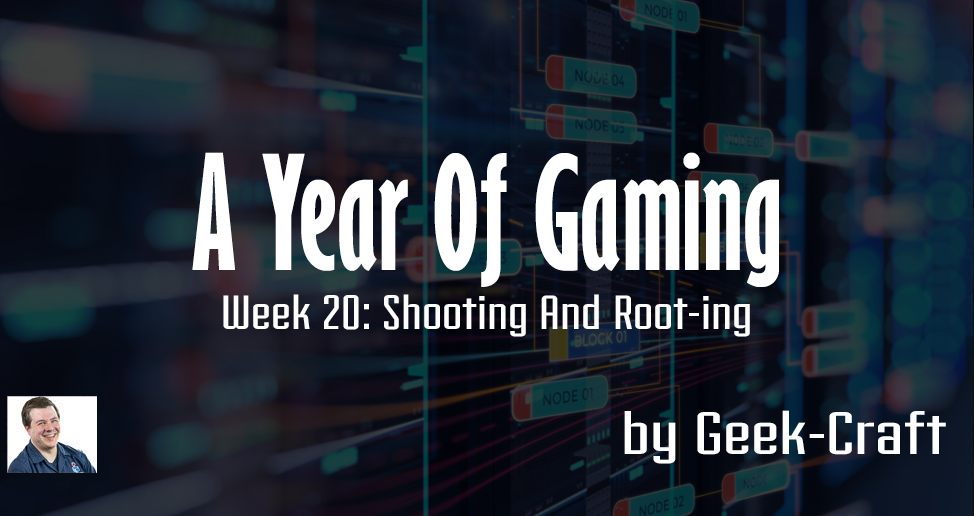 This article references the time between May 11 and May 17 , 2020.
Plays
I managed to get a few games to the digital table this week. I played Bullet again and really enjoyed trying a different character. I think this game is going to be a great way to introduce folks to the Level 99 attitude towards games. It's fairly easy to teach, unique in a number of ways, and quick to play. I want this game and it hasn't even launched on Kickstarter.
I also got to learn the upcoming Mandala Stones which will be coming from Board&Dice. It's an abstract game that has some interesting decisions in the game. I can't talk a lot about it yet, but it's something I certainly want to try again. It's got kind of the feel of Azul, but it's not like Azul… if that makes sense.
Acquisitions
Some new entries have joined the collection this week. Root: The Clockwork Expansion, Root: The Underworld Expansion, Root: The Exiles and Partisans, and Root: The Vagabond Pack all arrived from Leder Games. I love the art style and game play of Root and I'm very excited to try the new factions, new vagabond characters, new automated opponents, and new cards. In the meantime, I need to figure out how to organize it all…
I also got the Cartographers: Ambush Card Promo Pack. It won't result in any huge changes to the game, but having more uncertainty with the monsters will be a welcome addition. Interested in adding more monsters to your copy? You can pick up the pack here.
The other game that arrived this week is Spell Saga. Described as a Tabletop Novel, it's a solo game with heavy story and exploration aspects. I'm not huge on games that don't come with the rules included, but I think I've generally got how the game works by playing through the walkthrough. I also appreciate that the designers have put up a full print and play for gamers who are still stuck at home. If you want to check out the print and play, click here.
Other
I've change this to Other as there aren't really events and won't be for some time.
Spiel 2020 has been "postponed" (read: cancelled) this year and I think it makes sense. I'm still surprised Origins and Gen Con haven't cancelled, as I can't see attendance being nearly what they're used to.
I've actually printed and labelled two boxes to start my inventory process. It feels weird putting stickers onto my games, but I just have to remember that they're removable and that this will be worth the effort.