A Year Of Gaming – Week 19: Giving It A Shot
A digital version of a board game inspired by a top down shoot em up video game? Why not!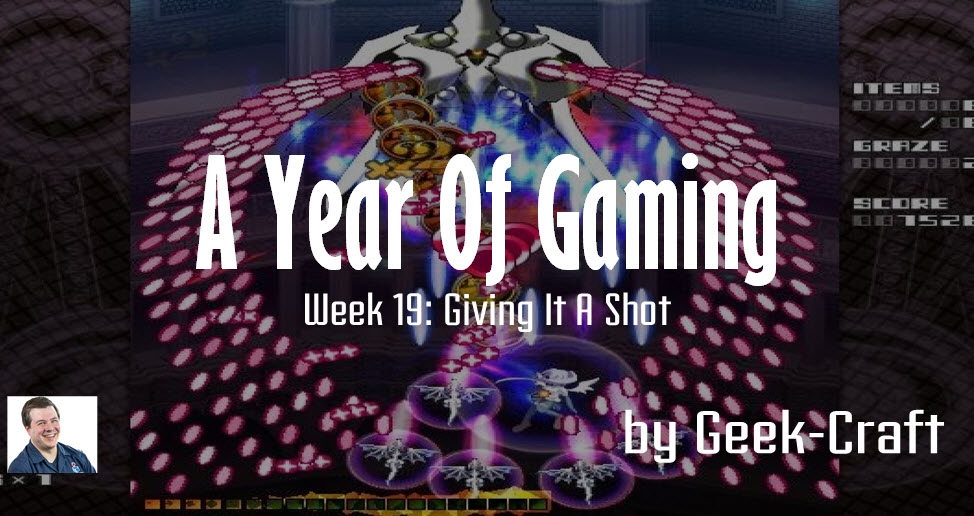 This article references the time between May 4th and May 10th, 2020.
Plays
I got to play some digital board games this week. I tried out Bullet♥︎ (yes, with a heart) coming soon from Level 99 Games. I'm a big fan of the unconventional kinds of games that Brad Talton puts out, and this one is another solid entry. It's part bullet hell, part top down shooter, part Dance Dance Revolution, part Tetris, and part Puzzle Strike. It has competitive, cooperative, and solo modes. I got to play it twice, once against Brad from Level 99 Games and Eric Buscemi from Cardboard Hoard. Brad and I lost at the same time. Then we played co-op against one of the harder bosses and got stomped. I'm looking forward to playing it again on Tabletop Simulator and trying it solo.
Acquisitions
No new games this week. I have a few things coming in the mail which I'm excited about, but I'll wait for them to actually arrive before I talk about them.
Events
My FLGS opens tomorrow, and I'm excited, but I know it'll be a long time before things are back to any kind of normal.