Gaming in 2021 – Week 6: Classic Rewind
This week sees some classics getting played, and some 3D printing and digital games are also discussed.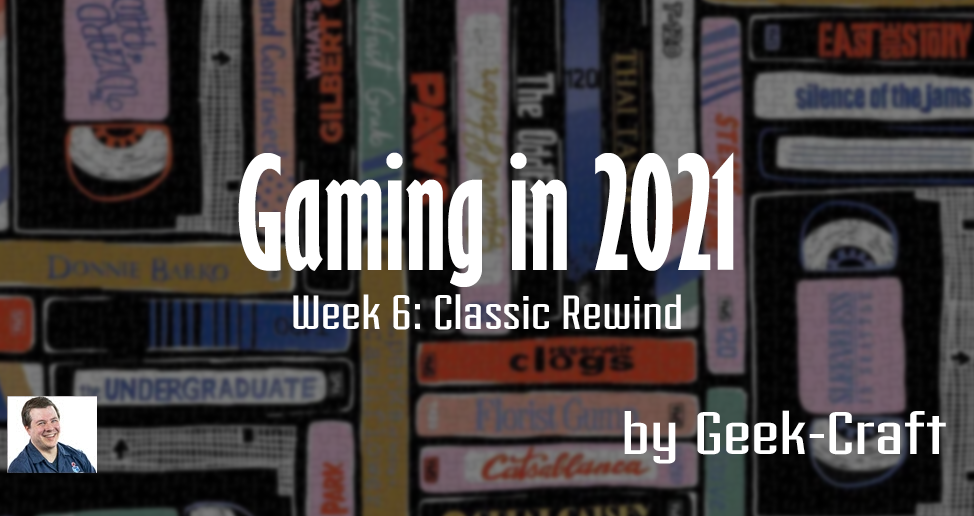 This article references the time between February 1st and February 7th, 2021.
Plays
I got to try some new stuff this week on BoardGameArena. Colorpop is a little bit like an app game about popping fruit, but it has a fun twist. Your goal is to get the most of your color popped, but your color is secret, so everyone will try to avoid your color without knowing what your color is. It's a decent play, one I'd try again. I also did a game of Letter Tycoon, my second play of it ever. It's been almost five years since the first play, and I didn't do well. I likely could have done better if I'd paid more attention, but something about it just didn't click for me. Eric and I also did a game of Cribbage, Yahtzee, and Connect Four. Obviously, those aren't new games, but I do enjoy them on some level. Cribbage is a fun game even if I don't score well. Yahtzee is a simple game that has more going on than you might remember, and it's one of the original roll and writes. Connect Four was okay – not my favorite, but it's another game on BoardGameArena that gets me closer to trying 50 different games total.
Acquisitions
No new board games to talk about, but I did some 3D printing for a buddy of mine. He's a big fan of Under Falling Skies and found an insert to be 3D printed. He doesn't have a printer, but he let me know he'd be interested. It came out quite nice in bright orange. If you're interested, you can see the files on Thingiverse here. It's a solid design and not bad for printing either. About 18 hours total.
Other
I'm pushing to play more and teach more games. I might get to check out some 18xx games soon, and Tabletopia has all of the Level 99 Games that they offer free to play for February. There are some really solid choices there, with Pixel Tactics being one of my personal favorites. I'm also hoping to check out Prosperitea this week.