Gaming in 2021 – Week 7: Insert Wooden Coins
Some digital gaming, some video gaming, and some board game inserts this week.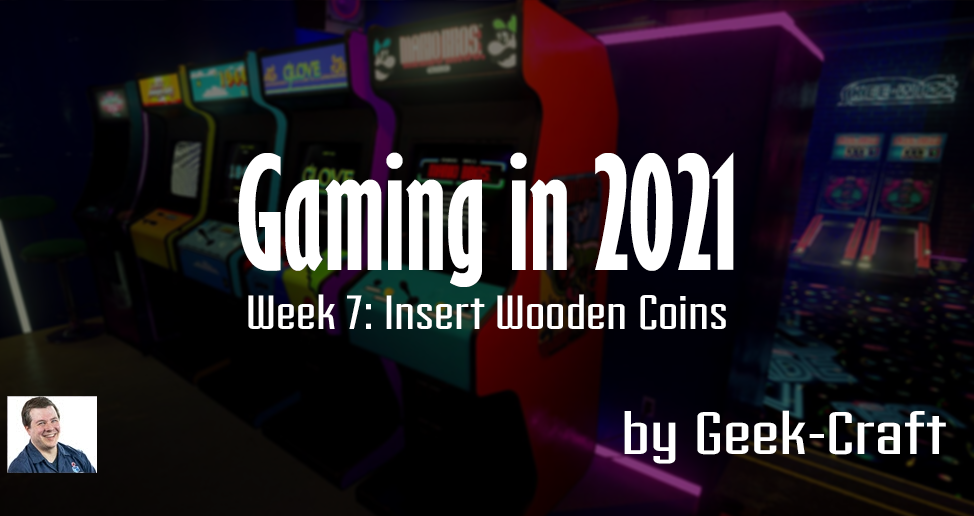 This article references the time between February 8th and February 14th, 2021.
Plays
On Friday I played Second Chance twice. I managed a win with a strategy of taking every big piece, but even then I got lucky with some of the pieces. The second game I didn't do so well, but I still enjoyed it. I introduced a friend to Res Arcana, a fun engine-building game that has very high acceleration. I won, but with the starter decks, so we'll see how the rematch goes. Finally, I introduced a friend to Board Game Arena and we did a game of Sushi Go and I taught her Can't Stop. It's nice being able to play games with friends.
I finished Cyber Shadow and while it was good, I thought that it didn't quite live up to my expectations based on how much I liked Shovel Knight. Maybe I just enjoy the character and story behind Shovel Knight more.
Acquisitions
No new games this week. Trying to get more games that I already own to the table.
Other
I've cleaned up a bit of my game room and spent a few days putting together inserts. First was the Sagrada insert from Broken Token. It's a well-done insert, though it's gonna be difficult to fit much more into that box.
I also put together the official Quacks of Quedlinburg insert from Meeple Realty. It fits everything for the base game and the Herb Witches expansion, as well as the GeekUp bits from BoardGameGeek.