Gaming in 2021 – Week 1: Starting Fresh
It's a new year, a new name, but the same series. Weekly posts about board games, now with video games too!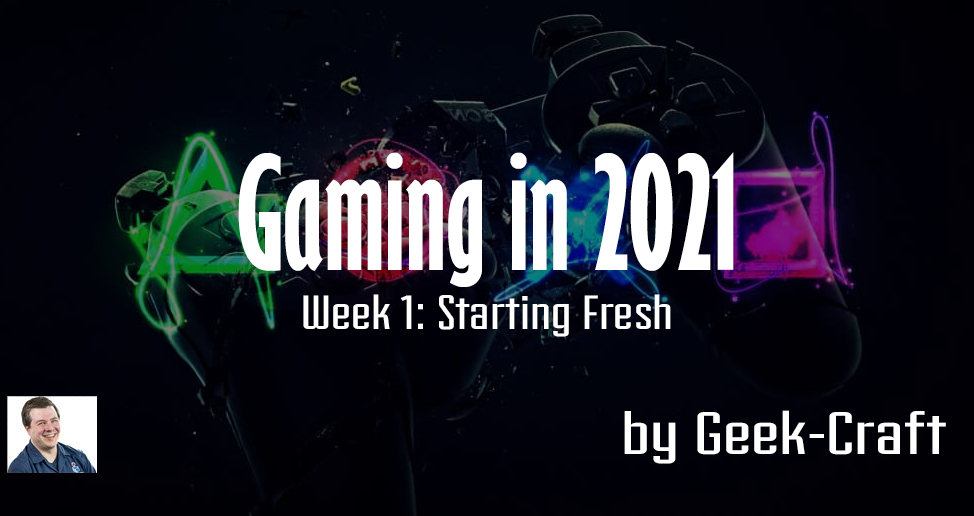 This article references the time between December 28th, 2020 and January 3rd, 2021.
Plays
I have been playing a ton of the Crew with Xate and other folks. I think we have 5 or 6 campaigns going on at the same time. It's a game we both really enjoy and I'd love to see BoardGameArena add the two-player mode to the site.
Acquisitions
With my FLGS having an end of year sale, I picked up Space Battle Lunchtime Card Game. I'm generally a fan of Daniel Solis as a designer, and the art style is cute. It's also rated well with 2 players, so I picked it up.
I got copies of Whistle Mountain and Silver Dagger in the mail from Bezier Games. I am a big fan of the Silver series and Whistle Mountain caught my eye. I also got a copy of Fossilis from Kids Table Board Game. Sam is a big fan of dinosaurs and the gameplay looks simple and fun.
Other
I'll be running three sessions of Silver Dagger on Tabletopia this month. Bezier will even be giving away a copy of the game to someone who plays in the events. You can see my schedule here, but there will be 19 different events run by a variety of folks.
Having finished 2020, I like being able to look back on my plays and acquisitions and get some data about them. Lots of links, lots of data ahead.
Here are all of the games that were new to me in 2020.
Here are all of the games that I played in 2020.
Overall, not a terrible list, but it was certainly impacted by the pandemic.
For 2021, I'm going to continue this series, though I'm changing the name a bit. I'm also going to add some video game focus, both in terms of digital board games and traditional video games. For example, I played through Astro's Playroom for Playstation 5 and enjoyed it a lot. Cute tech demo with a  bit of Playstation history. Sam and I have been enjoying Sackboy: A Big Adventure even with the change in gameplay from Little Big Planet. I picked Horizon Zero Dawn back up and have been enjoying the faster load times on the new console as well.