A Year Of Gaming – Week 52: Counting Down
The last full week of 2020 has come and gone. 2021 can't seem to come fast enough, but time will continue to flow at the speed of time. For now, let's look at the gaming of the last seven days.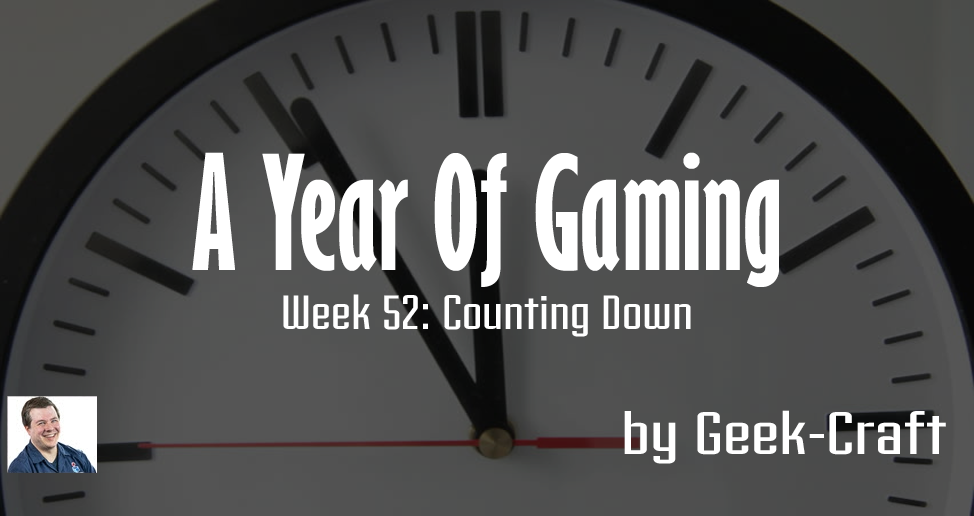 This article references the time between December 21st and December 27th, 2020.
Plays
I got more games played in the past week than I had expected given the holiday. Marrakech got to the table with Xate. I enjoy how casual and simple the game is to play – great for playing while chatting. I did two games of Haiclue with Eric from The Cardboard Hoard. It's tough to describe, but I think Codenames meets the magnetic poems you use on your fridge seems close enough. It wasn't bad, but I think I'd like to try it with more than just two players. Lots more Trails of Tucana over the weekend, as well as Jaipur against Michael. Oh, and a ton more plays of The Crew.
Acquisitions
In terms of board games, I didn't get anything in the last week. However, I did get my PS5, which has been a fun toy to play with. I'm a fan of the controller and the new haptic settings for the triggers especially.
Other
Hard to believe that the year is almost over. It feels too soon and nowhere near soon enough at the same time. As I look forward to 2021, I hope for a new normal, one with people who have a little more compassion, but also one where I can teach board games in person again.