Origins 2017 Preview and Preparation
It's almost convention season, which means Origins 2017 is just around the corner. With it being a measly two hours away, Origins was my first real gaming convention and one I've always enjoyed. BoardGameGeek has their preview up, so it's time to look at what games are catching my eye.
As of the time of writing, there are 157 items on the BoardGameGeek Origins Preview. The preview list for 2016 only had 110 items, so there's already a lot more to check out this year. I'm excited for a number of games. Some of them will be for sale, while others will only be available for play and demos.
For each item that's caught my eye, I'm including a link to the BoardGameGeek entry so if it's a game that you're interested in as well, you can go look at more information. Just click on the box art and it'll take you over to the game's entry.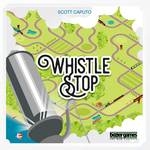 Whistle Stop has caught my eye for a few reasons. First is the art style. I love the isometric art style. Looking at the box reminds me of computer games that I've enjoyed, like Sim City. Second is the game mechanics. I really enjoy Pick-up and Deliver style games and Tile Placement games, and the combination of the two lends itself to a lot of replayability. Finally, Bezier Games has made a lot of really solid games in the past few years. Even if I'm not a fan of the Werewolf series, I can't argue with the fun of Colony, Favor of the Pharaoh, and Castles of Mad King Ludwig. I'm excited to see how this game compares.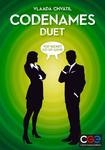 I'm not a big fan of most party style games, but Codenames is an exception. It's about limited communication and trying to out-think the opposing team without confusing your own team. Codenames Duet is a cooperative version of the game where players are trying to get the other side to identify certain cards. With it being a cooperative game, I see this changing up how players think and hints are given. I also appreciate that it's 200 more cards that also work in the original Codenames and a ruleset that would work with Codenames Pictures.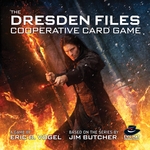 I don't have a lot of experience with the Dresden Files universe. In fact, most of what I know is from the 2007 SyFy series. The Dresden Files Cooperative Card Game is a take on the series, and while I know that it's not the books, it's a really fun world where magic is real. I also enjoy cooperative games, so this has certainly caught my attention. My main concern at this point is if knowledge of the universe is necessary or if playing the game on its own works well. The publisher says it's approachable to people who haven't read the books, which is a good sign. I also appreciate that it's able to be played solitaire.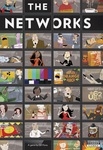 While The Networks isn't a new release at Origins, Gil Hova at Formal Ferret Games will have a new expansion to show off. The Networks: Executives changes up the game a bit. It adds shows with mixed genres, new starting shows, and Network Executives, who have bonuses and drawbacks. I'm a fan of the base game and I think more options will only make this game even more fun.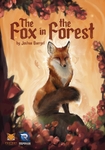 The Fox in the Forest is a two player trick taking game with some twists. Special abilities on some cards mess with trump for the trick or allow you to lead after you lose a trick. I believe this is based on a game I played at Unpub last year and I really enjoyed it. It's a bit strange being a two player trick taking game, I won't lie, but it's a fun and light card game that I think will hit my table a lot.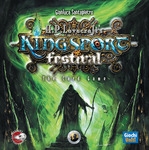 I'm curious about the change from dice placement to a card game, and I like the Cthulhu take on the original Kingsburg, so Kingsport Festival: The Card Game is on my radar for a few reasons. I do enjoy the original Kingsburg, but thought that the theme was a little lacking. so maybe this will help rekindle my interest in the game.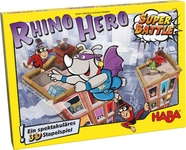 I'm not big on party games, like I said earlier. I also don't have any kids. Both of those being said, I'd do a lot to take home a copy of Rhino Hero: Super Battle from Origins. Unfortunately, it will only be available for demos. I love Rhino Hero as a gateway game for families and children. It's a simple game to learn but a fun game that kids can play against their parents. This take on the game adds more heroes, spider monkey villains, and different shaped cards. I'm way too excited for this game!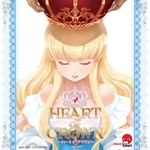 Deck-building games always catch my attention, despite them being out of favor for some people. Heart of Crown caught my attention because I appreciate the anime style art and the way the game pushes you to reach a goal, but gives your opponents a chance to counter your success, meaning the goal is to reach and maintain 20 points, which is an interesting change. I'm curious to try it and I'm excited to see Japanime Games branch away from the more adult art style for their games.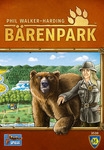 Bärenpark doesn't seem like a bear part to me. It makes me think of a barren park instead. But I like the Tetris-like game play and diverging strategies for building and planning. I also like the achievement system, making each play feel a bit different than the others. I've heard a bit of grumbling about player interaction, but I know that games without heavy player interaction can still be a lot of fun.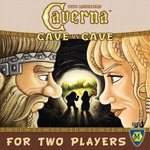 I've enjoyed every two player game that Mayfair has come out with that is in their square box series, and I doubt that Caverna: Cave vs Cave will be any different. Patchwork and Agricola: All Creatures Big and Small are both great games. Adding a bigger farming aspect and a solitaire mode to the series should just make the money disappear from my wallet! Of course, my one complaint about the game is that I will never have a beard as impressive as the male character on the box.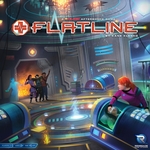 FUSE is a great real time cooperative game with a partner timer app that mocks you while you play. It's another great way to introduce people to the world of hobby gaming. Flatline: A FUSE Aftershock Game seems similar in some ways to FUSE, but has other features that intrigue me. Working with other players and combining dice seems like a fun way to add a little chaos to the game. I think this will be another soloable and cooperative game that will be a big hit for Renegade Games.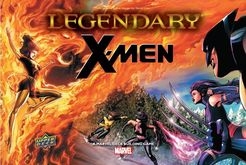 I have really enjoyed my plays of Legendary. The Encounters series opens up a bigger challenge, but the Marvel universe is a fun way to play this deck-building game. Legendary: X-Men releases at Origins and I'm very excited to get new characters and new versions of old characters. Of course, Dark Phoenix as a Mastermind has me excited. Now to get the X-Men cartoon theme song onto my phone.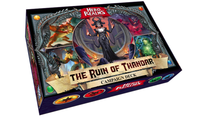 I'm a big fan of Hero Realms, and while the base set and characters expansions are fun, I'm really excited for Hero Realms: The Ruin of Thandar Campaign Deck. This adds a campaign mode to Hero Realms, letting players build their characters over time and adding skills and gear to them. I'm excited to see how this will change the game and add to it. More solo play options are a plus, but I'm more excited to see how replayable the campaign will be.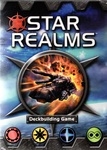 Another item coming from the folks at White Wizard Games is a Star Realms: Scenarios pack. This pack will let players do minor changes to the game, helping add even more replayability to the game. I'm curious if / when this will be added to the digital version, as I've played a lot of that and love seeing all the additions and updates to that implementation of the game.
So after looking through the list, I only have a LOT of things to bring home. What here has caught your eye? What have I missed? What games are you excited to check out at Origins 2017? Check out the BoardGameGeek Origins Preview and let me know in the comments!

Also remember that the members of Punchboard Media will be meeting up and playing games with folks during Origins! Watch our social media for more details!