A Year Of Gaming – Week 27: Time Keeps On Slipping
As much as board games are a big part of my life, sometimes other things take priority. This was one of those weeks.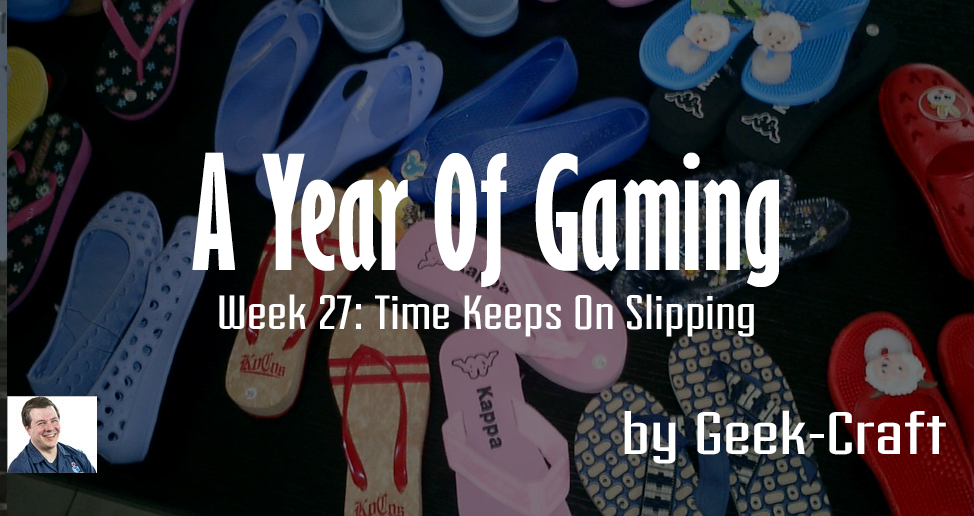 This article references the time between June 29th and July 7th , 2020.
Plays
Didn't manage to get anything to the table this week, digitally or physically. Played some games with Bruce over at Board Game the Game Show, but not really board games.
Acquisitions
No new board games this week either. I did pick up Super Mario Maker 2 and New Super Mario Bros. U Deluxe for my Switch.
Other
The reason for the slow week and I suspect the delay is my wife and I have been installing laminate flooring in the craft room. It's the biggest room in the house and the floor is officially done. We still need to do the molding, some thresholds, etc., but the floor itself is installed. I'm far from a handyman or anything like that, so installing everything wore me out.
I also have been playing with my new 3D printer, an Ender 3 Pro. Solid machine, bigger print bed, so I'm happy. If you enjoy or are curious about 3D printing, you should check out my Discord since we have a channel where folks can ask questions.
The other thing of note coming up is the Punchboard Media Mixer. If you're a publisher of any size and didn't get the email but would like to learn more, please let me know and I'll get you details.