A Year Of Gaming – Week 14: Online Gaming
This week had a few forms of digital gaming: phone apps, online versions of board games, and online meetups for video games. Maybe this Internet thing will catch on after all.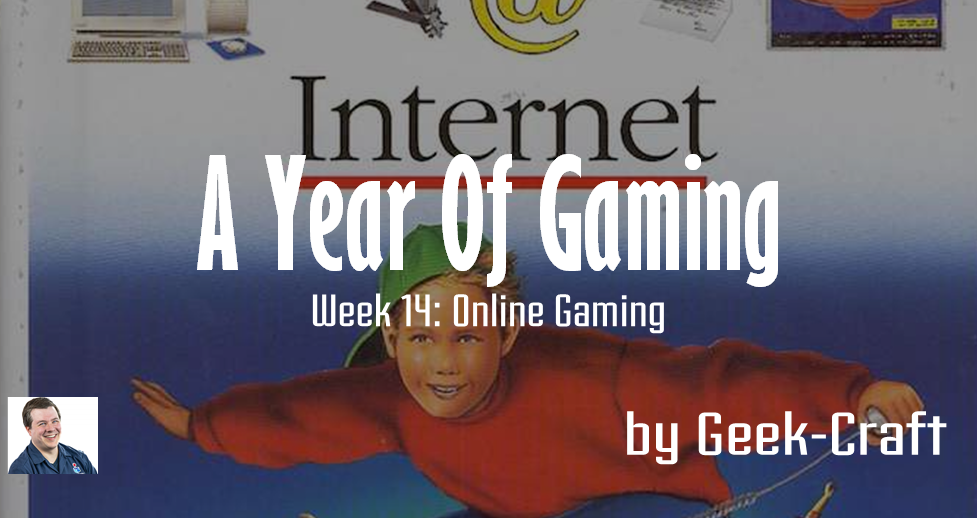 This article references the time between March 30th and April 5th, 2020.
Plays
I actually got two games to the table this week. Well, technically one to the table: Santa Monica from AEG arrived as an early / preview kind of copy, and it's quite fun. It reminds me a little of Race for the Galaxy, which is one of my favorite games, but it doesn't match exactly. I like the way that the players draft the cards and can do some planning. The movement of the visitors is an interesting difference and the art and iconography is very fitting. I love the little touches that speak to the theme: the final scoring being a towel, the special actions being sand dollars, and the money being sand dollars. The icons for some of the things are a little odd, but they work well enough once you get used to them.
The other play for the week was Holi (pronounced like holy). Holi is a game coming out from Floodgate Games later this year, based on current estimates. It's a game about the festival of colors that takes place in India. The game has an interesting combination of using patterns and limited resources to get color onto other players, onto sweets, and generally all over the place. We didn't play in person though – we used Tabletopia. It took a while to get it working for everyone, and there were some bumps, but it was a good way to have folks play a game without being in the same room. I know the game has some final development to go through, but I enjoyed my play and can't wait to see the 3D game board with the different levels in person.
While not a board game, I did digitally hang out with a number of friends on Friday and we played a variety of Jackbox Games titles. I just broadcast on my Discord and set up a voice channel. It was a lot of fun, and there were surprisingly only a few technical difficulties. It wasn't as good as playing in person, and there are some games that just don't work in a purely digital environment, but it was still fun to hear my friends and great to hear everyone laughing.
The other thing I've been playing is Sagrada on my phone. Now that the iOS app is out, I've really enjoyed playing it. It's a great casual and quick game, something Floodgate does really well, and the digital version moves quickly and looks beautiful. It's a little more than I expected it to cost, but the campaign play has kept me busy when I'm not playing Animal Crossing.
Acquisitions
The only new board game this week was Santa Monica. Video games haven't really been added to either, but I did finally sit down and punch Rallyman GT. Good lord, getting all of the Kickstarter goodies into the box is going to take a miracle! I've been eyeing 3D printing stuff for more of my board games anyway, and I have a 3D printer, so that may need to get dusted off and started up for Rallyman and some other games. If you have 3D printed anything for your boardgames – organizers, accessories, enhancements – I'd love to hear about them.
Events
Not really planning on any events for obvious reasons. I think I'll do another Jackbox night, as well as consider some Keep Talking and Nobody Explodes.