A Year Of Gaming – Week 37: All Quiet On The Western Front
This week we talk a bit about the western edge of North America, exploring the northern lands for the Kingdom of Nalos, and a few video games.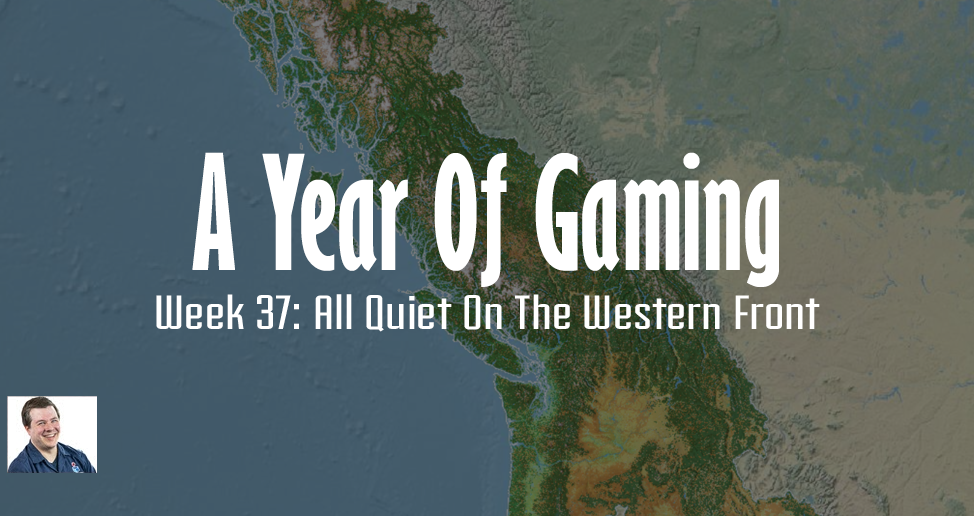 This article references the time between September 8th and September 13th, 2020.
Plays
Only one board game to talk about this week: Cartographers Heroes. I am a big fan of the original, and this standalone sequel feels fairly similar to me. I do think it's odd to remove the part about the ruins from this game, but the addition of the heroes makes it different enough from the original. I'm looking forward to trying it more before the Kickstarter launch.
I've been playing Indivisible on Steam and Xenoblade Chronicles on my Nintendo Switch. I finished Indivisible with 100% and enjoyed a lot of the way the combat and story flowed. Xenoblade has been fun to learn more about Shulk who I've known from Smash for years.
Acquisitions
I got Decipher in the mail from HeidelBÄR Games. It's part hangman, part Mastermind, with some fun word game tossed in for good measure. I played it twice online, but now I have the physical version to check out as well. I also got Decktective: Bloody-red Roses from my buddy Eric to try. I've never done an escape room in real life or in board game form, but he said this is a solid way to try it out solo, so I thought I'd give it a shot.
Other
Cascadia launches on Kickstarter tomorrow, and I'll be posting my review to coincide with the launch.