A Year Of Gaming – Week 38: Spitting Hot Bars
Word games and simple card games are some of my favorite games to play. Don't get me wrong, I do enjoy most games, but this week I talk a little about two that fall into my favorite mechanics.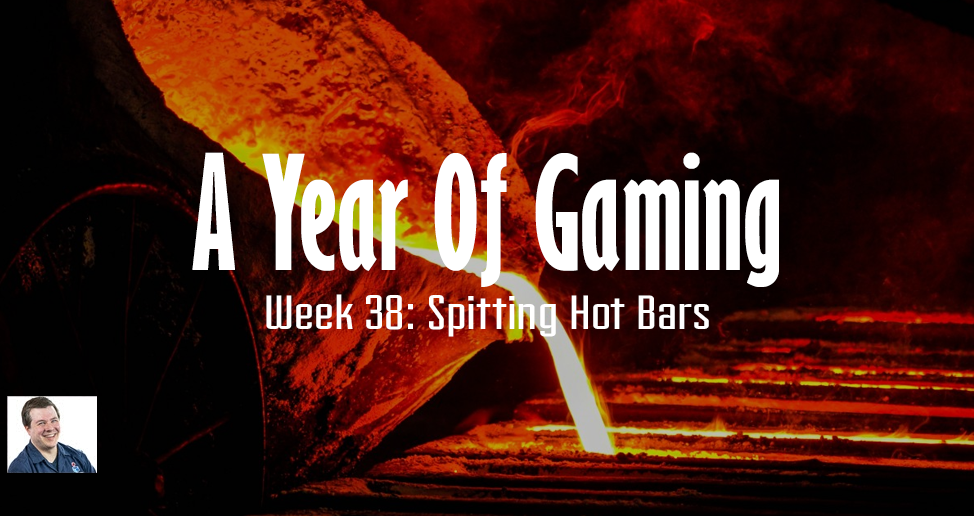 This article references the time between September 14th and September 20th, 2020.
Plays
No board games got to the table or computer this week. I did play a lot of the Super Mario 64 remake on the Nintendo Switch. It's amazing how a game from 1996 still holds up. It's not the prettiest, but the game play is solid.
Acquisitions
I got two games from HeidelBÄR in the mail. Spicy is an escalation style game where you play your cards face down. Anyone else at the table can call you if they think you're lying. I got to try this one online and enjoyed it a lot. It's very much about timing the cards correctly and knowing when to bluff and when to trap another player. The other is Wordsmith, a game I haven't tried yet, but with how much I liked Decipher, I expect I'll enjoy this one as well. It uses the same Letter Piece System as Decipher and I love word games. If you're curious about Decipher, check out this online puzzle version. I'm super excited to see more about the other card games that they've announced: Coyote and Anansi.
Other
This weekend is Castle TriCon, an online convention for Horrible Guild, HeidelBÄR, and Czech Games Edition. Some really great games are planned, I'm looking forward to trying out some new ones and playing some favorites. It's free to attend, you can see more here.