A Year Of Gaming – Week 22: Just Add 19
A light week, but still some fun games to look forward to.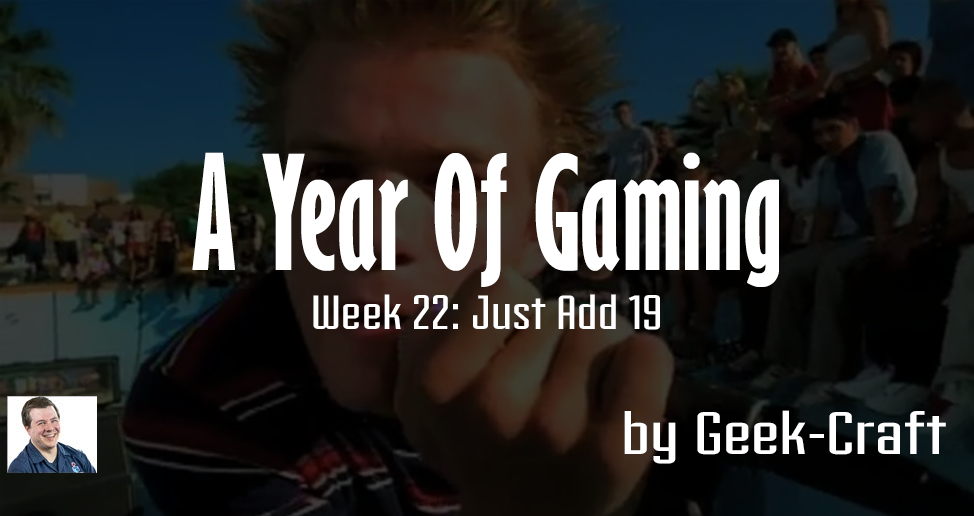 This article references the time between May 25th and May 31st, 2020.
Plays
Only one board game play this week – In Too Deep, an upcoming Kickstarter coming from Burnt Island Games, which is the heavier game side of Kids Table Board Gaming. It'll be coming to Kickstarter this month, and I was really impressed. The cyberpunk theme oozed out of the art while the game play really worked for me. I'll be doing a longer piece with Eric Buscemi of The Cardboard Hoard.
Acquisitions
While not a physical game, I picked up the Imperial Settlers: Roll & Write app for my phone. There have been a few typos, a few hiccups, but overall it's a well done app and it's great to sit and play. The app doesn't do the best job of teaching the game, but it's easy enough to figure out and the rulebook is online if you need it. I just wish there was a faster way to unlock the extra sheets rather than just playing the same levels over and over.
Other
In light of everything going on in the world, I don't have the energy or focus to write a big post right now, so this is what it is. That being said, black lives matter, happy pride month, and please be safe.