A Year Of Gaming – Week 43: Gaming Spasms
Spiel.Digital was this weekend, but with the lack of organized information, it was easy to miss. Even with that, I managed to try a few new games and did my first couple of Twitch streams.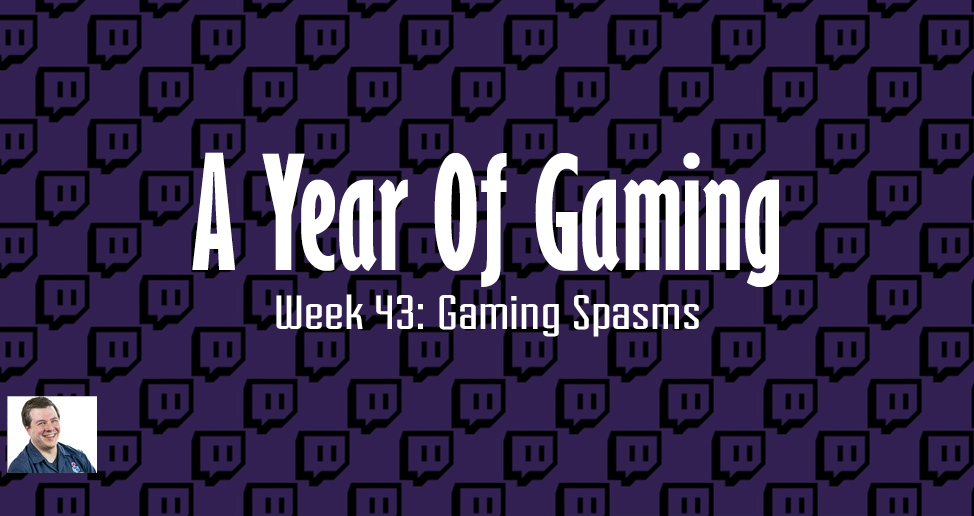 This article references the time between October 19th and October 25th, 2020.
Plays
On Monday I did some gaming with my friend Michael. He hadn't played Cartographers in a while, so I introduced him to the new Heroes version. It was a good game and it let me play around with streaming a game and having other players be able to play online.
Spiel started on Thursday, but I didn't do anything until Friday. There was a call out on the Inside Up discord for a play of City Builder: Ancient World. I love city building games, though this wasn't quite what I expected. It was more a tile laying game with citizens who are looking for certain landmarks to make moving in worth it. It was fun, even if there was a slightly goofed rule for two player mode. I would like to try it again and see how it works with more than two players as well. I then signed up for a game of Lost Ruins of Arnak. I know it was going to take a while, as the game is listed at 30 minutes per player. The online game (including teaching and digital hiccups) took about 3.5 hours. I really enjoyed it though. It has a solid mix of deck building, resource management, research track advancement, and theme. I'd love to try it again, either online or in person, once that's a thing again of course.
Saturday I did a good bit of gaming. I started the day with a game of Holi, which was fun to try again. I do enjoy the way the game works and I can't wait to see how it looks in person. I also learned Kombo Klash and enjoyed it, even if I didn't win.
I sat down and did three plays of Under Falling Skies, a solo game coming out from CGE this year. It's based on a 9 card print and play, but CGE has taken the game to the extreme. They've made the components high quality, added a multi-chapter campaign mode, and lots of replayability. It's got a puzzle aspect to the play, which is likely why I enjoy it so much. Between games, I saw that Bruce and Rocki from The Party Game Cast and Board Game the Game Show were doing a giveaway with Bezzer Wizzer Studio. I loved the trivia game Bezzerwizzer back when it came out and I enjoy watching Bruce and Rocki play party games. I ended up winning a copy of the game Hint, which I'm excited to try out with folks.
Then later that night, I played six games of Codenames online. It was a great time and I'd love to do more of it. It's such a solid game, despite me not liking party games, and their digital implementation is really solid. I also streamed it to Twitch as my first ever stream, which was fun. If you'd like to try it out, let me know!
Sunday morning I did a game of Cartographers online with Michael and another person. I checked out the Tabletopia version, and it was well done. I love the idea of having the tiles, but to do that physically… It would be pretty and expensive and silly. Then I learned Prisma Arena with the folks from Hub Games in a team game. I enjoyed it and really want to see the physical version of this arena combat game.
Acquisitions
Only two acquisitions this week for board games. I got a copy of Lost Ruins of Arnak and two copies of Under Falling Skies. They included a regular copy of Under Falling Skies and a copy with most of the campaign details blurred out. This copy is great for showing off the game and letting people see the full impact of the game without spoiling any of the story. It's a great idea and they've asked the copy to be given to an FLGS as a demo copy. I think this is a great idea.
Other
I enjoy the idea of streaming games on Twitch, both video and board games. If you have suggestions for a new streamer, games you'd like to see, or anything else that could be useful, please reach out! I'd also love to teach more games – Tabletopia, Tabletop Simulator, Happy Meeple, Board Game Arena, take your pick!