A Year Of Gaming – Week 8: Windows
Not much new this week, but that won't last. This week involves windows of a few kinds.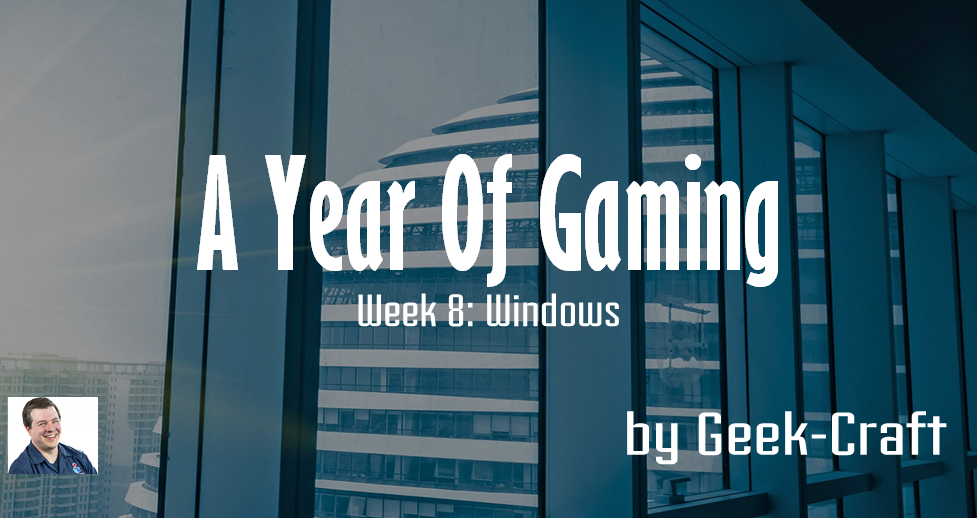 This article references the time between February 17th and February 23rd, 2020.
Plays
No new plays! I know, I'm shocked too! But it was a slower week, due to other commitments. I played Sagrada, a game I love and really should play more. It's quick, easy to learn, easy to teach, and very fun. I think it's a game that works equally well for folks new to the hobby as well as veterans looking for something light. Cause it's about stained glass windows. Light? Nevermind…
Hung out with a friend at the FLGS and taught them and my wife Rick and Morty: The Morty Zone and Ecos: First Continent. I am pleasantly surprised at how solid the gameplay is in Morty Zone. Ecos, on the other hand, is simpler than I expected it to be. That's not a bad thing, far from it. This game is an odd combination of Dominant Species and bingo. I know that seems odd, but if you play it, I think you'll see what I mean.
Acquisitions
Only one game was added to the collection this week, and that's Dungeon Mayhem: Monster Madness. I'm not an RPG person, but even I can't ignore the impact and the versatility of Dungeons and Dragons on board gaming. The Dungeon Mayhem series is a lighter take-that style of game with different characters having different abilities. The Monster Madness box acts as a storage vessel for everything released so far and adds six new characters, all of which are monsters: a Mindflayer, Beholder, Gelatinous Cube, Owlbear, Dragon, and Mimic. All classic, commonly referenced creatures from the D&D universe. The punny names are great, such as Mimi LeChaise for the Mimic chair. I think six new characters will add a lot to the game. At the very least, the insert is very well designed and holds everything very nicely.
Events
Not a ton going on right now, which is kind of nice. Monday is always Open Gaming at Immortals Inc, which you can find on the Geek-Craft Facebook Event page. I think I'm going to run a learn to play / tournament for Exceed: Shovel Knight at Critical Hit Games.
Something I'm not affiliated with at all, but generally appreciate, are digital board game deals. You can get a variety of great games in the Digital Tabletop Bundle 2 on Humble Bundle right now. The bundle is running until  running until March 10th and has some great games. Slay the Spire alone is worth the $10 cost and you can send your money to the developers, Humble Bundle, or a charity of your choice in any combination.