A Year Of Gaming – Week 17: Technical Difficulties
"Time is an illusion. Lunchtime doubly so." Websites being down delay updates, but the post is here now!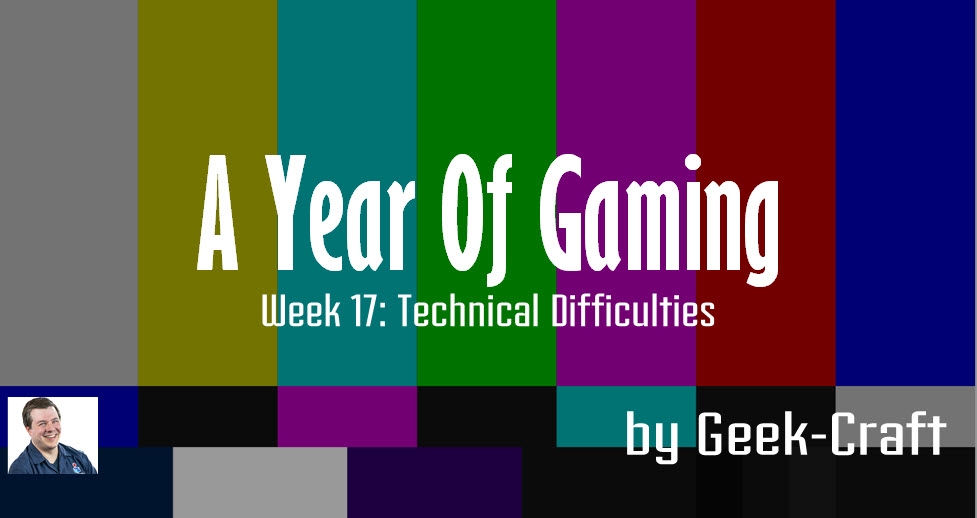 This article references the time between April 20th and April 28th, 2020.
Some of you may notice that this isn't going up on a Monday. That's because my website got moved on Monday and it's been a bit of a hassle getting back into it. So that's why it hasn't just been a week, it's been a week+.
Plays
Only one play for the week+, and that was Kintsugi. It's a wallet game from Button Shy Games where players are laying out cards and overlapping them to get a particular color to group together. It was alright as a two player game, but I think it would be better with three players – more going on, less exact knowledge. Still, it's a game that'll fit in my pocket and is fun to play – hard to argue with that.
I'm a fan of a number of the Button Shy Games: Avignon, Circle the Wagons, Sprawlopolis, and Tussie Mussie are all very fun games that are made up of only 18 cards and a small rulesheet. They're also quite inexpensive and work great for playing games on the couch. They're also great for travel, but that's not a real thing right now, but for the future, it's well worth the cost.
Aside from that, I've been playing a lot of Witcher 3 on my Nintendo Switch and helping my wife organize and track her stuff in Animal Crossing: New Horizons.
Acquisitions
I haven't backed any games in the last week+ on Kickstarter or gotten any new games. I've been getting things ready for starting my new inventory process. I'll get that post up in the next few days.
Events
With Ohio slowly starting to reopen things soon, I'm not going to start planning any events now. If you have something you'd like to play online, let me know and maybe we can play.